Skip Main Content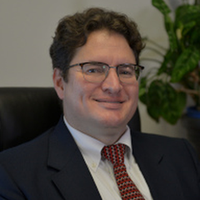 Seth A. Holst, M.D.
ROLE:
Comprehensive Ophthalmology
SPECIALTIES:
LANGUAGES:
WE CARE ABOUT YOUR FEEDBACK!
Please take a moment and let us know how your experience was.
REVIEW US
Meet Seth A. Holst, M.D.
Dr. Holst was born in Philadelphia, PA and moved to the Pittsburgh area early in his childhood. He was raised in Monroeville, and is a graduate of Gateway High School. He completed his undergraduate education at The Pennsylvania State University, where he majored in Biology/Vertebrate Physiology. He received his M.D. degree from The University of Pittsburgh School of Medicine. After completing his internship year at Mercy Hospital of Pittsburgh, he moved to the Washington, DC area, where he spent three years in the Ophthalmology residency program of Georgetown University. Upon completion of his Ophthalmology training, he joined a general ophthalmology practice in Rockville, MD, where he practiced for three years.
Dr. Holst moved back home to Pittsburgh, and joined Medical and Surgical Eye Associates in 2005. He is a board certified Ophthalmologist, and a staff member at UPMC Presbyterian University/Montefiore Hospitals, UPMC Shadyside Hospital and West Penn Allegheny Health System. He is also on the staff of the UPMC Monroeville Surgery Center and the Waterfront Surgery Center . He is a member of the American Academy of Ophthalmology, American Society of Cataract and Refractive Surgeons, and the Pittsburgh Ophthalmology Society.
Thank you for subscribing!
You will receive important news and updates from our practice directly to your inbox.
Thanks!