Skip Main Content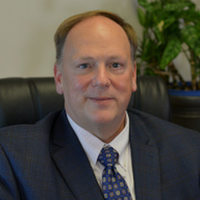 Joel D. Brown, M.D., F.A.C.S
ROLE:
Comprehensive Ophthalmology
SPECIALTIES:
LANGUAGES:
WE CARE ABOUT YOUR FEEDBACK!
Please take a moment and let us know how your experience was.
REVIEW US
Meet Joel D. Brown, M.D., F.A.C.S
Dr. Brown was born in Oklahoma, but spent the majority of his childhood in Latrobe, PA where he completed high school. He split his undergraduate years between DenisonUniversity and the University of London where he completed a B.S. in chemistry. He returned to Pittsburgh to attend the University of Pittsburgh School of Medicine, graduating in 1990. Following completion of medical school, Dr. Brown completed his first graduate year in Internal Medicine at the Western Pennsylvania Hospital. Dr. Brown then spent the following year as a research fellow at the University of Kentucky where he stayed to complete his specialty training in Ophthalmology. Dr. Brown was Chief Resident during his last year at the University of Kentucky. He returned home in 1996 and joined Medical and Surgical Eye Associates. He is board certified in Ophthalmology and an elected fellow of the American College of Surgeons.
In addition to private practice, Dr. Brown is also directly involved in teaching the residents at UPMC Eye and Ear Hospital where he is a Clinical Instructor. He has also been a surgical tutor over the past 8 years for the ophthalmology residents at the Veterans Administration Hospital in Oakland. During his research years, he had several abstracts and articles published in the development and testing of the gancyclovir implant for CMV retinitis. He has spoken at national meetings including ARVO and CLAO.
Dr. Brown now practices comprehensive ophthalmology with a subspecialty in cataract and refractive surgery including LASIK. All refractive procedures are performed at the LaserCenter at UPMC Eye and Ear Institute using the VISX laser system. He is an active staff member at UPMC Presbyterian University/Montefiore Hospitals, UPMCShadysideHospital, UPMC St. Margarets Medical Center, and the Western Pennsylvania Hospital-Allegheny Health System. He operates at UPMC Monroeville Surgery Center and the Waterfront Surgery Center in Homestead.
He is an active member of the American Academy of Ophthalmology, the American Society of Cataract and Refractive Surgeons, the Pennsylvania Academy of Ophthalmology, the American Medical Association, the Pennsylvania Medical Society, and the Allegheny County Medical Society.
Thank you for subscribing!
You will receive important news and updates from our practice directly to your inbox.
Thanks!